Welcome to
BMC

Demolition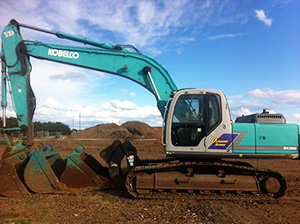 We are a small family business specialising in recycling focussed demolition. We can cater for all your demolition needs from commercial properties to houses. Our commercial projects include schools, factories, warehouses, churches and more. We aim to recycle up to 80% of your projects!
We look after builders and home owners, as well as assisting other companies which are busy and need our assistance through sub-contracting or referral service.We also have a demolition yard where we have a lot of recycled building materials for sale such as bluestones, clean solid bricks and timber.
Please browse our Gallery page for some recent examples of our work. We service all suburbs in Melbourne as well as the Geelong and Ballarat regions.
Please note that we are fully insured and have appropriate WorkCover and comply with all Health and Safety requirements. Asbestos removal is always undertaken by our specialised licensed removalist.
Call us for a competitive quote on 0413 424 965 (Moira) or email us at [email protected]. We take pride in our work and aim for a quality finish on all jobs.